Professional Services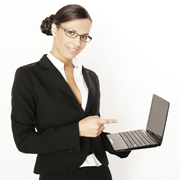 Our Professional Services team consisting of subject-matter technology experts can help ensure the continual productivity of your staff and enable you to focus on the more pressing issues of expanding your business, manage your costs and increase your revenues and bottom line profitability. The Syber Group team is available to provide your company with a wide range of technology consulting services.  Our staff members have relevant experience that comes directly from in-depth industry experience. Some organizations utilize our professional services team on an ad-hoc basis to supplement their own internal IT resources or complete special projects on time.  We strive to offer the best professional services in the Chicagoland area utilizing the talent and expertise of our staff.  Furthermore, you will also appreciate the simplicity of our standard professional services agreement.
As such, The Syber Group team can assist your company by performing project related work such as the installation and configuration of equipment (Routers, Servers and Switches), custom network cabling, major network reconfiguration, etc.
You may even call upon The Syber Group team to assist with an office expansion or relocation, as well as any major software upgrades, Operating System upgrades, database implementations, etc.  No project is too large or small.
Call us today at 855-568-TSTG (8784) or email info@TheSyberGroup.com for a free consultation.