After sliding its slide-rules, flicking its abacus, and counting its toes, the bean counters at Gartner have decided that the smartphone business bubble has burst splattering in the face of those who depend on it.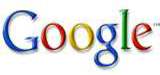 Google plans to unload the TV set-top box business of its Motorola Mobility subsidiary to Arris Group, a broadband device vendor, for $2.35 billion.
Arris will also receive patents belonging to the business, called Motorola Home, and will get a perpetual license to other Motorola Mobility patents as part of the deal. The companies announced their agreement late on Wednesday and expect the sale to close by the second quarter of next year.
Google acquired Motorola Mobility in a closely examined deal that concluded in May. It bought the business primarily for its mobile assets and proceeded to seek a buyer for its Motorola Home division, which primarily makes set-top boxes for bringing video and other broadband services to TVs. Motorola Home had revenue of $3.4 billion in the year ending Sept. 30.
Despite the growth of Internet-based video services, Arris sees growth ahead in the set-top box business. The combined companies will have more than 500 customers in 70 countries, according to a press release.
"Every operator that we've talked to tells me that in-home devices are not going to go away," Arris Chairman and CEO Bob Stanzione said on a conference call to discuss the deal. He sees a new generation of the boxes that will carry both traditional and IP (Internet Protocol) video services going into homes soon.
Motorola Mobility will shut down most operations in South Korea in 2013 as part of an ongoing restructuring under Google ownership.
The decision is estimated to displace about 500 jobs in South Korea and follows a decision made a month ago to close down most international Motorola websites and to lay off about 4,000 workers.
Motorola Mobility said in a statement that it began telling staff in South Korea on Monday about "plans to close most of our operations in Korea, including our research and development and consumer mobile device marketing organization."
The statement said the changes "reflect our plans to consolidate our global R&D efforts to foster collaboration, and to focus more attention on markets where we are best positioned to compete effectively."
Apple, which was in all sorts of hot water when it was caught tracking its users, is up to its old tricks again.
Apple was slammed by privacy experts protested the use of a universal device identifier, or UDID, to track the online preferences of iPhone and iPad users. This made it a perfect target for hackers who broke into digital media firm Bluetoad and made off with close to a million device IDs.
It looks like Apple remains addicted to tracking its users. According to Naked Security iOS 6 has a new tracking system called IDFA, or identifier for advertisers. Like the UDID, the IDFA uniquely identifies your Apple device and any websites that you browse with your iPhone or iPad device can request the IDFA.
While UDID could be tracked to users the IDFA can't be traced back to individuals, it merely links a pattern of online behaviour with a specific device. In other words, it knows all about you, just not your name.
Fortunately it can be disabled from within iOS, though Apple leaves it enabled, by default and hopes no one will notice. The IDFA acts like a persistent cookie on the phone: allowing advertisers to track user surfing behaviour on their phone and record interactions up to and including purchases or downloads.
Michael Oiknine, the CEO of mobile application analytics firm Apsalar said that IDFA offered many advantages over the discredited UDID. For a start the IDFA is reset when the device, itself, is reset. That will prevent user data from being corrupted when they sell or transfer their phone to a new owner, Oiknine said.
Corporate customers who are planning tablet purchases next quarter overwhelmingly picked Apple's iPad, a research firm said Tuesday.
Of the 1,000 business IT buyers surveyed last month by ChangeWave Research who said they would purchase tablets for their firms in the coming quarter, 84% named the iPad as an intended selection.
That number was more than ten times the nearest competitor and was a record for Apple.
"The percentage reporting they'll buy Apple iPads has jumped to the highest level of corporate iPad demand ever seen in a ChangeWave survey," the company said in a blog post.
Apple's share of future business purchases has never been lower than 77% in any ChangeWave survey, which go back to November 2010.
Just over a fifth of all IT buyers — 22% — confirmed that they would be purchasing tablets for employees in the April-June quarter, ChangeWave said.
While Apple's stock among corporate buyers rose by seven percentage points from the 77% that tapped the iPad as their preferred device last November, all other tablet makers' numbers dropped in the most recent survey.
Source…
Google once contemplated the idea of issuing its own currency, to be called Google Bucks, company Executive Chairman Eric Schmidt said on stage at the Mobile World Congress in Barcelona,Spain on Tuesday.
At the end of his keynote speech, Schmidt hit on a wide array of topics in response to audience questions. "We've had various proposals to have our own currency we were going to call Google Bucks," Schmidt said.
The idea was to implement a "peer-to-peer money" system. However, Google discovered that the concept is illegal in most areas, he said. Governments are typically wary of the potential for money laundering with such proposals.
"Ultimately we decided we didn't want to get into that because of these issues," Schmidt said.
He also hinted that Google might be preparing for a battle in China once its acquisition of Motorola is complete.
"Google's been willing to take on China pretty well," he said in response to a question about whether Google expected to continue to ignore theft of Motorola intellectual property in China, as Motorola has been doing. The acquisition hasn't closed yet, Schmidt noted. "We've taken a pretty strong position on IP. We are well aware of the issues and we are considering your question," he said.
Google is still waiting for some government approvals of its proposed acquisition of Motorola.
Yesterday, DigiTimes released its comprehensive Global Smartphone Industry 2012 forecast report, which entails the total number of global smartphone shipments in 2011 along with estimates of smartphone manufacturer ranking by volume in 2012.
According to the report, global smartphone shipments are projected to top 464 million units in the entirety of 2011, with Apple being the top ranking vendor in terms of shipment volume, followed by Samsung Electronics and Nokia. On the Google Android side of matters, it is expected that Samsung will overtake Apple in 2012 as the "world's largest smartphone vendor by volume." In addition, HTC will overtake Nokia for the third-place spot.
Motorola has filed a new lawsuit in Florida charging Apple with six patent infringements in the iPhone 4S and four of those patents in iCloud.
The suit names the same six patents that Motorola cited in its complaint against Apple filed in 2010 in the same court. Motorola tried to add the iPhone 4S and iCloud to the list of Apple products in the original suit but the judge ruled that it was too late to do so.
The new suit is notable amid the lengthy battle between Motorola and Apple because it must have been sanctioned by Google, noted Florian Mueller, who has been closely following mobile patent lawsuits, in a blog post. Mueller is a patent expert who is sometimes paid by companies including Microsoft for his work.
The merger agreement between Google and Motorola stipulates that Motorola not assert any new intellectual property actions without an agreement in writing by Google. That means Google must have expressly authorized Motorola to pursue this new case, filed in the U.S. District Court for the Southern District of Florida.
Many experts believe that Google may have agreed to purchase Motorola for the cellphone maker's extensive intellectual property portfolio, since Android has come under attack in the courts by companies including Microsoft and Apple.
Motorola Mobility has confirmed the Android Ice Cream Sandwich upgrade to the Xoom Wi-Fi tablet will arrive over-the-air via Wi-Fi to U.S.-based devices on Wednesday.
In addition to faster browser rendering, the free update lets users type via voice and includes a Data Manager tool for monitoring and controlling network data usage, something seen as especially helpful to reviewers of the Samsung Galaxy Nexus smartphone running Ice Cream Sandwich, also called Android 4.0.
Motorola called it the first tablet of its kind to receive the upgrade to Ice Cream Sandwich, though the update for the Asus Transformer Prime tablet was distributed a week ago, as several bloggers, including Slashgear noticed.
Apple has lost a patent lawsuit against a small Spanish company, allowing the firm to continue selling its tablet computer.
Apple filed the case a year ago when it obtained an injunction from a local court to ban imports of the NT-K tablet into Spain. However, according to court documents, the Spanish court has vacated the injunction, saying that there are no legal grounds to block sales of the device.
According to the Wall Street Journal, the NT-K tablet is made in China and sold in Europe by Nuevas Tecnologias y Energias Catala, based in the eastern Spanish region of Valencia.
The NT-K tablet runs a Spanish language version of Android written by Nuevas Tecnologias' programmers.