IT Audit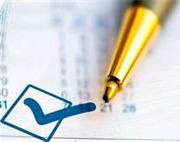 Why deal with hiring and retaining IT audit staff within your audit team? Outsourcing  your IT audit needs is a much more efficient alternative!
Today's Information Technology environment requires highly specialized skill-sets that are rarely found in a single resource. As a result, many businesses depend on a multitude of skills that only a firm such as The Syber Group offers. Our team of professionals possess various skill-sets such as Linux, Windows, security, application security, infrastructure, database management, project management and disaster recovery/business continuity.
Our projects are defined manageable engagements designed specifically agreed upon client needs. We can reinforce your in-house audit plan with IT audit projects that provide additional importance and exposure to your division. Furthermore, each project can be independently evaluated. Consequently, you only bring us in for  specific projects.
The Syber Technology can develop a personalized scope of work or provide personnel for a specific time-frame. The characteristic of a TSG IT audit include:
IT Audit Specilization
Pre & Post Implementation Reviews
Application Security & Control Audits
IT Governance Reviews
IT Security Assessments
IT Audit Methods
The Syber Group's IT audit approach is based on our vast industry experience and addresses IT risk exposures across a variety of organizations.
General IT Controls – Since information technology permeates all aspects of an entity's business, we can assess and recommend controls within each IT process related to change management, security, and IT operations.
Application Controls – We can determine which system configuration and account mapping controls have been designed based on appropriate business criteria, to secure data against inappropriate processing (by enforcing validity, completeness, and accuracy) and help ensure data integrity.
User Access and Security – In addition to the risk of unauthorized access to data, there may be a risk of theft of sensitive or confidential intellectual property. We can determine if duties are adequately segregated and an overall security posture is maintained.
.
We adhere to CobIT guidelines developed by ISACA (Information Systems Audit and Control Association) which is a risk-based, process-focused methodology that is used to establish a thorough understanding of the organization's audit objectives, the risks that threaten those objectives, and the relationships between those risks and the organization's controls.
Our approach includes the following:
Walk-through of each IT process, identify business and/or financial reporting risks, assess risk levels, assign control objectives and identify corresponding controls where applicable.
Independently test each of the identified IT process areas and collect the appropriate evidence supporting the testing activities and subsequent control evaluation.
Assess the operating effectiveness of each key control activity based on the test results and the supporting documentation.
For all control or process failures we can assist with determining the required remediation activities to address the outstanding deficiencies and prioritize the identified remediation plans.
.
Our IT Professionals
Our Team has serviced an array of corporate and not-profit entities and are led by Managers who are Certified Professionals. Certifications held by our IT Team include:
Certified Information Systems Security Professional (CISSP)
Certified Information Security Manager (CISM)
Certified Information Systems Auditor (CISA)
.
Call us today 855-568-TSTG (8784) or email info@TheSyberGroup.com to schedule a meeting with our team!